This store requires javascript to be enabled for some features to work correctly.
ABOUT US
SETTING THE STANDARDS IN LEATHER CARE SINCE 1976 For over 45 years, our company has been a trusted expert in leather care. Our formulas are crafted with the highest standards of quality, prioritizing exceptional customer service and satisfaction. Our team is dedicated to providing the best possible service to our customers, delivering products that aim to exceed expectations. Trust us for your leather and keep it looking and feeling its best with our decades of experience in the industry.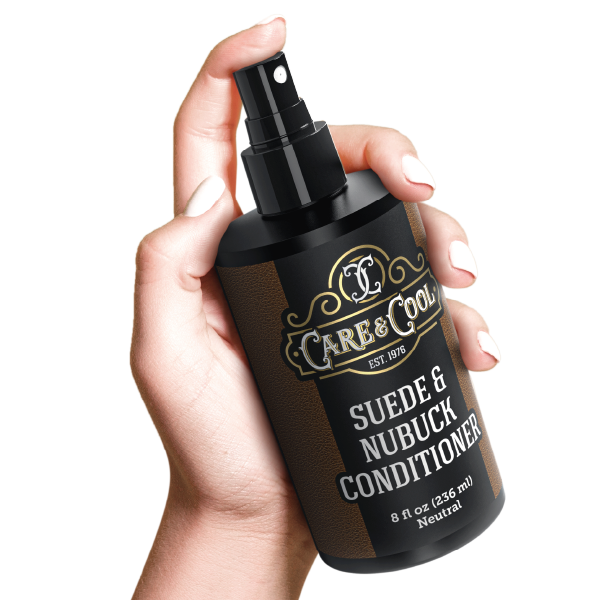 The Care & Cool Suede and Nubuck Conditioner  is specifically designed to care for delicate and porous suede and nubuck leather. With our conditioner, you can maintain the natural texture, prevent damage from water and dirt, and preserve the charm and beauty of your items for years to come.
In this guide, you'll find step-by-step instructions for using our Suede & Nubuck Conditioner, along with valuable tips and precautions. Thank you for choosing Care & Coolandlet's get started on protecting and rejuvenating your suede and nubuck items!
Nourishing and revitalizing suede and nubuck leather, replenishing lost oil and elasticity while expanding the lifespan of your items.
Adding an invisible layer of protection, safeguarding your suede and nubuck items from rain, water, dirt, and mud.
Concealing damage and scratches on the leather surface, helping your items look their best.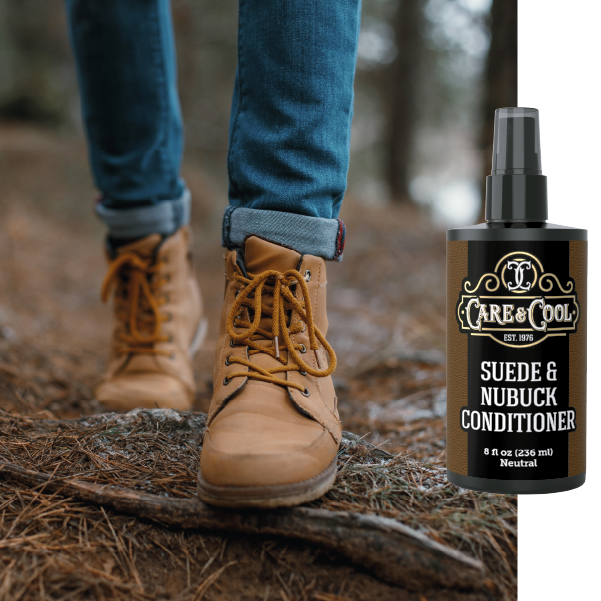 Revitalizes and nourishes suede and nubuck to bring out their original charm and character.
Penetrates into the pores to restore lost oil and elasticity, reviving dried and worn leather and maintaining the natural color and texture of your suede and nubuck items.
Creates an invisible shield on your item, protecting against rain, water, dirt, and mud.
Conceals damage and scratches on the leather surface.
Forms a barrier against abrasive particles like dust and soil, providing robust protection.
Helps extend the lifespan of your leather items while preserving their natural color and texture.
The easy-to-apply design saves time and effort.
The specialized formula does not leave any sticky residue on the surface of the item.
PRODUCT SPECIFICATION
Suitable for all colors and types of suede, nubuck, leather, faux leather, canvas and knit.
The Care & Cool Suede and Nubuck Conditioner is specially formulated for the unique needs of suede and nubuck leather items, which require special care and attention. Here is a breakdown of the different types of suede and nubuck leather and examples of items where you can use the conditioner:
HOW TO USE ?
FOLLOW THE STEPS
For best results, we recommend reapplying the Suede & Nubuck Conditioner every month or more frequently if the items are exposed to harsh conditions or frequent use.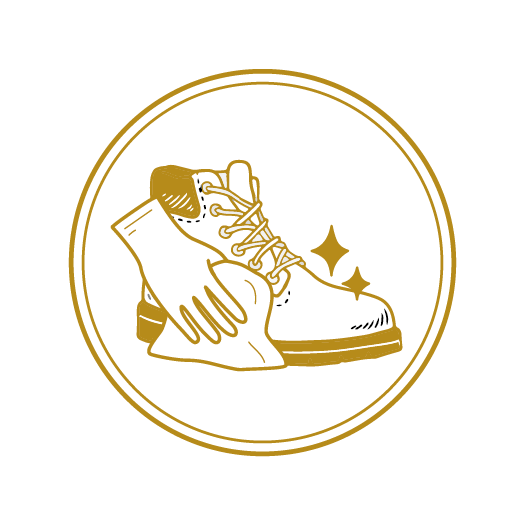 PREPARE
Before applying the conditioner, ensure that the surface is clean and dry. If it is not, please clean the surface before applying the conditioner. Use a soft-bristled brush or a cloth to gently remove any dirt, dust, or stains from the surface.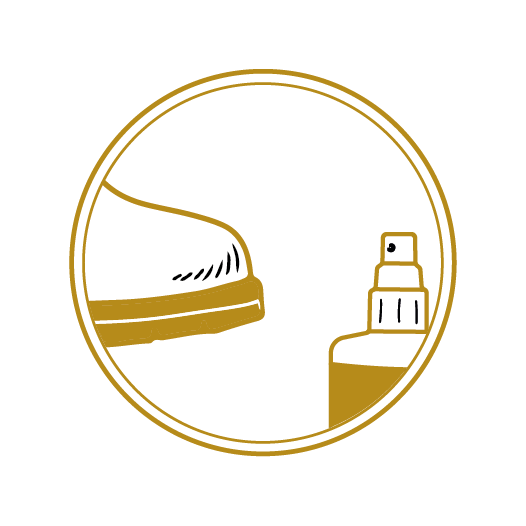 TEST
We recommend testing the conditioner on a small, inconspicuous area of the leather before using it on the entire item. This is because some darkening may occur initially.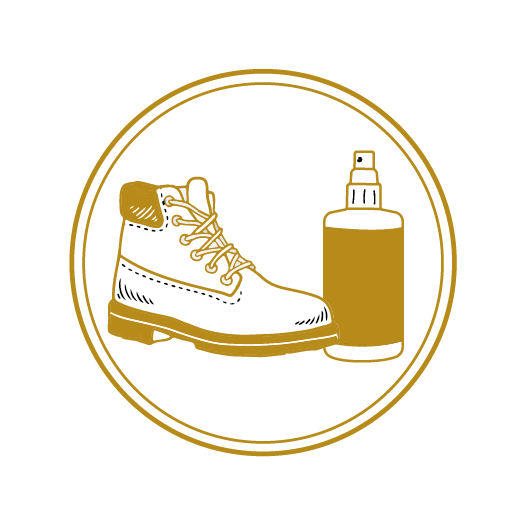 APPLY
Shake well and hold the bottle 6-8 inches away from the surface. Spray a light, even coat of the Suede & Nubuck Conditioner over the entire area to be treated. Be sure to cover the surface evenly without saturating it. Do not rub or brush the surface after applying the product.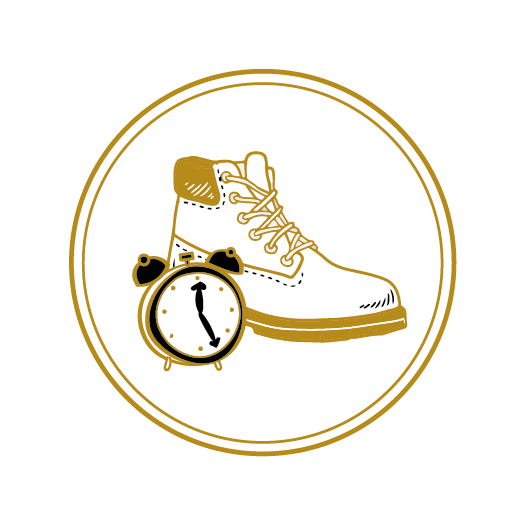 DRY
After applying the conditioner, allow the item to dry naturally for at least 1 hour. Note that drying time may vary depending on the temperature and humidity of the environment.
FOR BEST RESULT
Regular brushing
Use the premium hog brush to regularly brush your suede and nubuck items, removing dust, dirt, and debris. Regular brushing helps maintain the texture and appearance of the leather.
Protection from moisture
Suede and nubuck are susceptible to water damage and stains. To protect your items, avoid wearing them in rainy or wet conditions. If they do get wet, allow them to air dry naturally at room temperature, away from direct heat sources.
Stain prevention
Apply the Care & Cool Suede and Nubuck Protector spray to create a protective barrier against stains. This spray helps repel liquids and prevent stains from setting into the leather.
Immediate stain treatment
Act quickly if a spill or stain occurs to prevent it from setting. Gently blot the stain using a clean cloth or paper towel, without rubbing. Then, use the Care & Cool Suede and Nubuck Cleaner Kit to remove dirt and stains. For difficult stains such as blood, hot cocoa, ink, paint, etc., it is recommended to consult a professional.
Avoid excessive heat
Keep your suede and nubuck items away from direct heat sources like radiators or hairdryers. High heat can cause the leather to become stiff, shrink, or lose its natural texture.
Proper storage
When not in use, store your suede and nubuck items in a cool, dry place. Avoid compressing them or storing them in plastic bags, as this can cause the leather to lose its shape and breathability.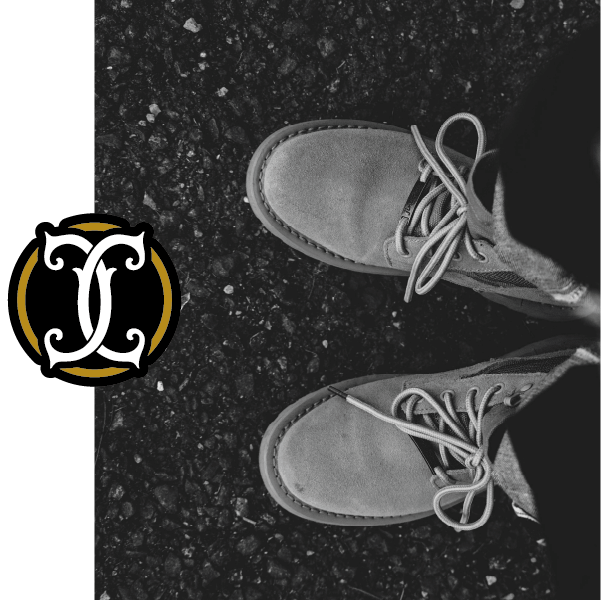 Proper care of suede and nubuck is essential to maintain their unique look and texture, and to ensure their longevity. Suede and nubuck leather require a different level of attention than other types of leather due to their delicate and porous nature. Neglecting the proper care techniques can lead to irreversible damage and a decrease in their aesthetic appeal.
To properly care for suede and nubuck, it is important to take preventative measures, such as applying a protective spray to create a barrier against moisture and dirt. Regular cleaning is also crucial to remove any dirt or stains that may have accumulated on the surface. It is important to use specialized products, such as Care & Cool Suede and Nubuck Cleaner and Conditioner, to avoid damaging the leather.
It is important to note that suede and nubuck cannot be treated in the same manner as other leather types. They should not be exposed to water, heat or direct sunlight, as these can cause irreversible damage. Additionally, abrasive materials such as wire brushes or abrasive sponges should not be used, as they can damage the delicate surface of the leather.
Properly caring for suede and nubuck can greatly extend their lifespan and ensure their aesthetic appeal for years to come. By following the proper care techniques, your suede and nubuck items will continue to look and feel like new.
Make sure to keep the bottle tightly sealed to prevent the protector from evaporating and leaking.
Keep out of reach of children and animals. Avoid contact with eyes. If contact occurs, flush eyes thoroughly with water and seek medical attention if necessary. Do not swallow or take internally. If swallowed, seek medical attention immediately. Use only as directed on the label.
A Safety Data Sheet (SDS), formerly known as Material Safety Data Sheet (MSDS), is a document that provides detailed information about the potential hazards and safety precautions for a specific chemical substance or product. It is intended to provide essential health and safety information to ensure the safe handling, storage, transportation, and disposal of the substance or product.