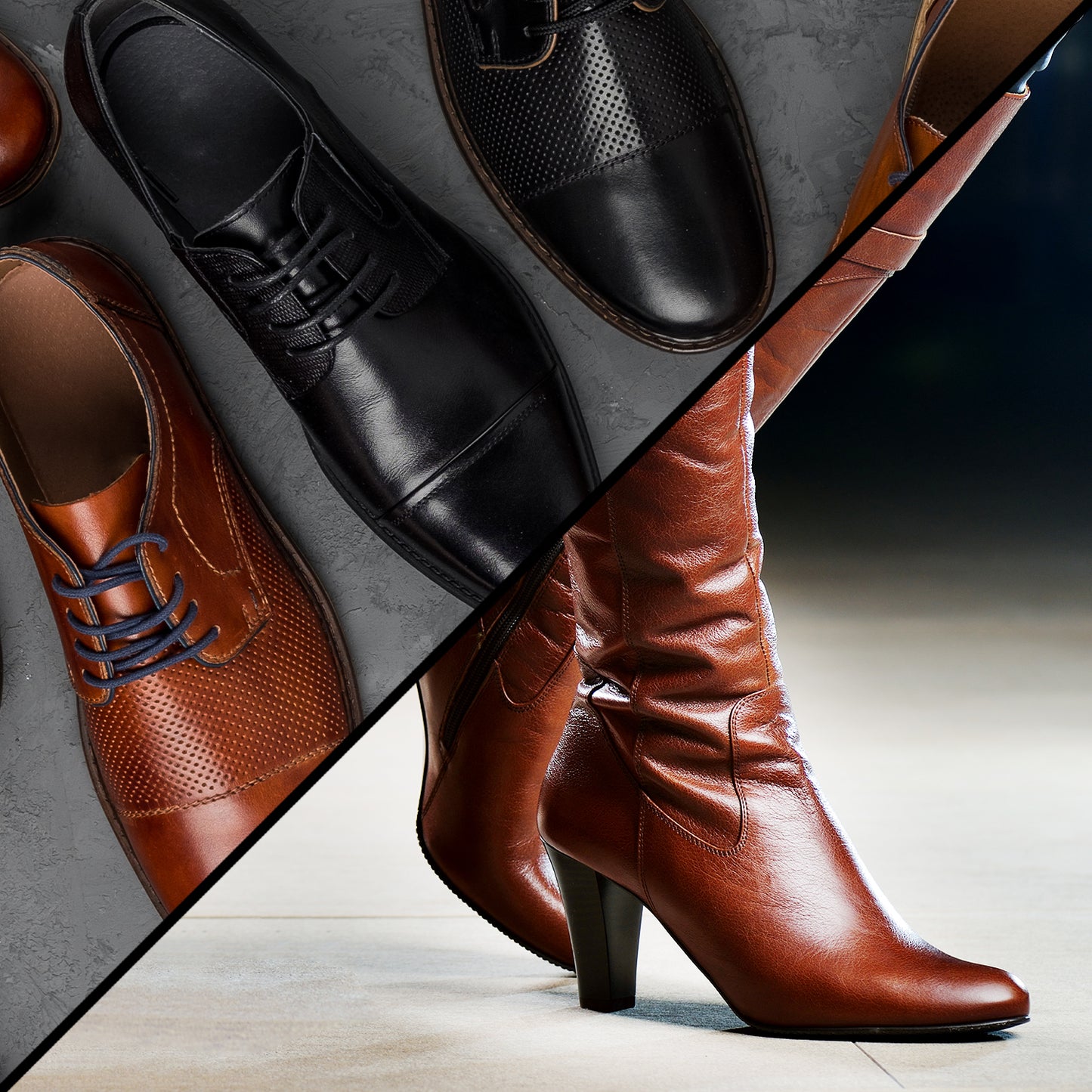 MAKE YOUR LEATHER WATERPROOF
We all know the joys of a supple leather product, be it a shoe, a favorite sofa, or that inherited baseball mitt. That joy only increases over the years as leather gains character through regular use. Despite its inherent toughness, leather takes a battering over time. But aging doesn't have to mean wearing out.

We have been researching and developing formulas to preserve leather's natural elegance and hardiness since 1976. We have more than a 40-year R&D pedigree in the leather industry.

Care & Cool Leather Preservative's wax formula does this by conditioning, waterproofing, and penetrating right to the pores for a durable finish. The result is a beautiful, clean look, as leather's natural oils benefit from lasting protection. Treated items are also shielded against other harmful factors such as dust, salt, caustic chemicals, and abrasive wear and tear. And as your leather gets a shiny new lease on life, with no sticky residue, they won't harm any items that come into contact with.

Our heavy-duty leather preservative is suitable for all leather objects ranging, among others, from boots and shoes,
to jackets,
belts,
wallets and purses,
sofas and other furniture,
car seats and interiors,
saddles, and that prized baseball mitt.

How to use LP
Always test a small hidden area before use as Care & Cool Leather Preservative may darken certain leathers.
Ensure the article is clean and dry before applying liberally by hand (or using a clean, dry cloth), particularly around seams and stitches.
Allow to dry for a few hours and then buff, repeating where necessary.

Note – Care & Cool Leather Preservative is not suitable for suede, nubuck, patent, faux and exotic leather (crocodile, etc.).